Humanitarian Assistance Webcast: New Warfare Technologies, New Protection Challenges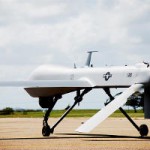 Date/Time:

April 24, 2014 -

10:00am

-

11:00am
Location:
Cambridge, United States
Website:
Description:
Recent scientific and technological advances have given rise to unprecedented means and methods of warfare. Some of these new technologies — such as observation and combat drones — are already in use, while others — for example, nanotechnologies, combat robots, and laser weapons — are still in experimental stages.
These developments have, and will continue to, profoundly change the ways that modern actors engage in armed conflict. On the one hand, these technologies can not only limit civilian losses but also can spare the lives of combatants. On the other hand, certain features of these new technologies raise unprecedented issues that make the legality of an attack more difficult to ascertain and the attribution of responsibility more complex.
This Humanitarian Action Webcast, produced in partnership with the International Review of the Red Cross, will explore contemporary technological developments and will discuss the resulting challenges that emerge for humanitarian protection. Specifically, this webcast will examine the following questions:
To what extent have new technologies changed the way that modern actors think about conduct during armed conflict?
What are the legal challenges and considerations that access to advanced technologies bring forth?
How can and should humanitarian agencies harness new technology?
How do new technologies influence traditional views and operational strategies for humanitarian intervention and humanitarian assistance?
Expert Commentators
Yemen in Transition

Date/Time:

March 20, 2014 -

10:00am

-

11:00am
Location:
Cambridge, United States
Website:
Description:
Presented in partnership with Médecins Sans Frontières
Despite the Yemeni Government's commitment to the 2014 Yemen Humanitarian Response Plan and ongoing efforts toward a sustainable political transition, the country's humanitarian situation remains dire. As Yemen struggles to sustain a series of ceasefires, strengthen its central authority, and provide humanitarian assistance to its population, violence between Yemen's armed forces and various armed groups threatens to destabilize an already fragile transition.
According to Mr. Ismail Ould Cheick Ahmed, UN Resident and Humanitarian Coordinator, "the scale of current needs makes Yemen one of the largest humanitarian emergencies globally. In 2014, more than half of Yemen's population will need some form of humanitarian assistance." Over recent weeks, violence has escalated with reports of indiscriminate and disproportionate attacks by Yemen's armed forces. As of 26 February, the Government of Yemen had not yet granted access to humanitarian agencies, and increasing insecurity makes delivery of humanitarian assistance precarious. Anticipating the potential impact of the escalated violence on the political transition, the UN Security Council announced a resolution on 27 February establishing sanctions on those obstructing or undermining the transition process.
In light of this rapidly evolving context, the Humanitarian Assistance Webcast will explore the following questions:
What strategies and legal mechanisms can be implemented in order to minimize disproportionate and indiscriminate attacks and promote accountability for violations of international law resulting from such attacks?
What are the possible avenues to explore for humanitarian agencies if access continues to be restricted by the Government of Yemen?
What are the implications of a sanctions-based approach to maintaining the progress of a political transition process?
Expert Commentators:
Resources
World Disaster Report 2013 Launch Live Web Seminar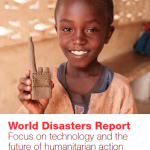 Date/Time:

October 17, 2013 -

9:30am

-

11:00am
Location:
Cambridge, MA, United States
Website:
Description:
The World Disaster Report (WDR) 2013 examines the profound impact of technological innovations on humanitarian action, how humanitarians employ technology in new and creative ways, and what risks and opportunities may emerge as a result of technological innovations. The responsible use of technology offers concrete ways to make humanitarian assistance more effective, efficient and accountable and can, in turn, directly reduce vulnerability and strengthen resilience.
Finding ways to leverage advances in technology to serve the most vulnerable is a moral imperative; a responsibility, not a choice.
On the evening of October 17th IFRC, HHI, and the American Chapter of the Red Cross will publicly launch the report in a publicly open discussion panel.
The launch event will highlight the key findings from the report and how governments, humanitarian actors, private sector and academia are currently using and advancing technology to address global problems. The global launch will also provide an opportunity to discuss potential future innovations in humanitarian work.
Published annually since 1993, the World Disasters Report brings together the latest trends, facts and analysis of contemporary catastrophes and their effect on vulnerable populations worldwide. Initiated by the International Federation of Red Cross Red Crescent Societies, it convenes eminent researchers, authors and development and humanitarian aid practitioners to highlight contemporary issues on a yearly basis.
This year's 21st edition is led by Patrick Vinck, Associate Faculty and Director of the Program for Vulnerable Populations at the Harvard Humanitarian Initiative. The report is also supported by experienced researchers and practitioners, and anchored by an editorial board comprising key individuals and organizations that are actively engaged in and working with issues relevant to the theme.