Advanced Training Program on Humanitarian Action (ATHA) Specialized Training: Protection of IDPs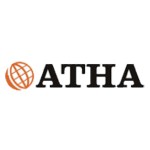 Date/Time:

June 14, 2006 - 9:00am
-
June 16, 2006 - 5:00pm
Location:
Härnösand, Sweden
Website:
Description:
Specialized training courses on humanitarian action were offered throughout the year for twenty-five to thirty participants. Trainings were interactive, and included instruction modules, case studies based on situations familiar to participants, simulation activities, and high-level panel debates with experts in the field. The course included opportunities for discussion and analysis of the particular dilemmas faced by organizations operating in conflict situations, so that participants could exchange information multilaterally. Background Preventing and resolving violent conflict is often central to reducing poverty and working towards long-term sustainable development. NGOs have increasingly come to understand that they have great potential for contributing to peaceful change and preventing violent conflict. Development cooperation has an important role to play in conflict management and there is a need of making actions more conflict-sensitive. Purpose The purpose of the course was to enhance the capacity of NGOs in their efforts to improve the protection and assistance to IDPs, by providing training on how to operationalize the Guiding Principles and improve the protection of IDPs in particular. The training was based on modules covering key aspects of the protection of IDPs. These modules addressed the following topics: * The IDP definition * The Guiding Principles on Internal Displacement * Protection from displacement * Protection during displacement * The Actors: The "collaborative response" to internal displacement * Gender approach to displacement * Durable solutions to displacement Content and method The "protection egg model", as described in the Protection Guide for humanitarian agencies, developed by Hugo Slim and Andrew Bonwick, was referenced and used in the training. The module sessions were approximately 90 minutes in duration, and were designed according to an interactive model. Each module combined exercises, case studies and presentations. Participants were provided with handouts documenting the various issues addressed during the sessions. The training was planned in collaboration with the Internal Displacement Monitoring Centre (IDMC) within the Norwegian Refugee Council (NRC). Specially selected resource persons with expertise in the area, and experience in working with conflict analysis in the field, conducted the training.