Advanced Training Program on Humanitarian Action (ATHA) Specialized Training: Sphere Standards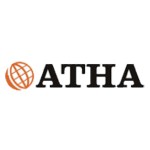 Date/Time:

September 18, 2006 - 9:00am
-
September 20, 2006 - 5:00pm
Location:
Härnösand, Sweden
Website:
Description:
Purpose The Sphere Humanitarian Charter is based on the principles and provisions of international humanitarian, human rights and refugee law, and on the principles of the Red Cross and NGO Code of Conduct in disaster relief. The Minimum Standards address process standards for the planning and implementation of programmes, and treatment and provision campaigns. It also covers key indicators and guidance notes. The purpose of the course was to enhance the capacity of NGOs working in disaster areas by helping them improve the quality of assistance provided to people affected by disasters, and guiding them to more effectively assist people achieve their rights. A critical review of Sphere Standards was taken into account. Objective The objectives of the training were to introduce participants to the Humanitarian Charter and Minimum Standards in Disaster Response, as well as to raise awareness regarding the topic and to guide participants in the application of the Sphere standards in their work. Content and method The training was based on four modules covering: 1. The Sphere handbook as a practical tool in humanitarian work 2. The Humanitarian Charter and relevant sections of the international legal framework 3. The use of the Sphere handbook through each stage of the project cycle 4. The conceptual framework around disaster preparedness and it relation to Sphere Sessions were designed according to an interactive model, combining presentations with exercises and case studies. Participants debated and discussed the use of standards and the link between standards, indicators and guidance note. Issues on how to adapt to local context were also addressed. Course participants were encouraged to discuss and actively contribute with experiences from their own organisation. Handouts documenting issues covered during each session were provided to participants. Specially selected resource persons with expertise in the area, and experience in working with conflict analysis in the field, conducted the training.
In partnership with: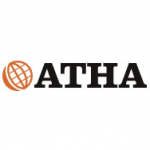 The objective of the Advanced Training Program on Humanitarian Action (ATHA) is to enhance the knowledge of NGOs and other relevant actors operating in the humanitarian field, and to create greater awareness of the relationship between development cooperation and humanitarian operations in complex political emergencies.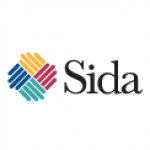 Sida works according to directives of the Swedish Parliament and Government to reduce poverty in the world. The overall goal of Swedish development cooperation is to contribute to making it possible for poor people to improve their living conditions.