The Environment in Armed Conflict: Military or Civilian Asset?

Date/Time:

July 15, 2010 -

9:30am

-

11:00am
Location:
Online
Website:
Description:
Click here to access the recording
The Live Seminar examined the legal instruments and policy tools available to protect the environment in situations of armed conflict. Against the backdrop of the release of a United Nations Environment Programme report, this Seminar addressed the following questions:
* How are notions such as "widespread," "long-term," and "severe" damage to the environment defined in international humanitarian law and international criminal law?
* Which mechanisms could best monitor legal infringements pertaining to, and address claims for, environmental damage sustained during armed conflict?
* In what ways, if any, do international and domestic environmental law interact with international humanitarian law during armed conflict?
These questions were examined by looking at the level and types of legal protection afforded to the environment in both international and non-international armed conflicts. Naz Modirzadeh (Associate Director at the Program on Humanitarian Policy and Conflict Research) hosted the discussion.
Panelists included: Dr. Karen Hulme, University of Essex, School of Law Professor Eric Jensen, Fordham University School of Law Tara Smith, Irish Center for Human Rights
------------------
Resources
Additional materials pertaining to this Live Seminar are available on the IHLRI Portal.
---------------
In partnership with: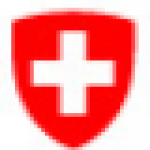 The Federal Department for Foreign Affairs (FDFA) formulates and coordinates Swiss foreign policy on the instructions of the Federal Council. A coherent foreign policy is a precondition for the effective protection of Swiss interests vis-à-vis foreign countries.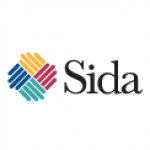 Sida works according to directives of the Swedish Parliament and Government to reduce poverty in the world. The overall goal of Swedish development cooperation is to contribute to making it possible for poor people to improve their living conditions.