Improving Access to Gaza: Key Legal Challenges

Date/Time:

December 15, 2008 -

9:30am

-

11:00am
Location:
Online, United States
Website:
https://harvardsph.webex.com/harvardsph/lsr.php?AT=pb&SP=EC&rID=29183442...
Description:
Click here to view the recording
The Palestinian population in Gaza has seen over the years increasing restrictions on the movements of people, goods and services to and from Gaza as a result of ongoing armed hostilities between militants and Israeli Defense Forces. International humanitarian law is designed to address some of the preeminent humanitarian issues in such situations. The purpose of this live seminar was to look at the current situation through a legal lens.
What are the international legal frameworks applicable to the Gaza Strip? What is the status of Gaza under these laws? And what does international law actually have to say about obligations with respect to access and the movement of people, goods, and services into and out of Gaza?
These questions are central to the practical challenges faced by humanitarian professionals and policymakers working in and around the Gaza Strip, as every aspect of life in Gaza - from basic nutrition, medical care and education to social and economic development - is tied to the reality of who and what moves into and out of the territory and where, when, and how this movement takes place.
This Live Seminar outlined the applicable international law and explored the implications of various legal arguments, particularly with regard to the obligations of the parties involved.
Claude Bruderlein, Director of the Program at Harvard, and Naz Modirzadeh, Senior Associate at the Program, hosted the Seminar.
Panelists:
Martha Myers, Country Director, CARE- West Bank, Gaza, USAID
Dr. Ayel Gross, Professor of Law, Tel Aviv University
Sari Bashi, Executive Director, Gisha
In partnership with: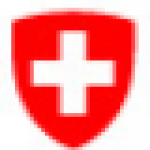 The Federal Department for Foreign Affairs (FDFA) formulates and coordinates Swiss foreign policy on the instructions of the Federal Council. A coherent foreign policy is a precondition for the effective protection of Swiss interests vis-à-vis foreign countries.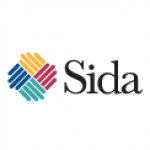 Sida works according to directives of the Swedish Parliament and Government to reduce poverty in the world. The overall goal of Swedish development cooperation is to contribute to making it possible for poor people to improve their living conditions.