Peacekeeping Operations under IHL and Human Rights

Date/Time:

May 22, 2009 -

9:00am

-

11:00am
Location:
Online, United States
Website:
https://harvardsph.webex.com/harvardsph/lsr.php?AT=pb&SP=EC&rID=32983447...
Description:
Click here to view the recording
From Congo to the Sudan, from Liberia to Kosovo, peacekeeping forces are increasingly called upon to protect civilians in times of hostilities. The deployment of peacekeeping forces represents opportunities and challenges in humanitarian protection. Yet, are IHL and human rights norms applicable to peacekeeping operations? To what extent may peacekeeping forces use lethal force to protect civilians? How are humanitarian and security concerns balanced within integrated peacekeeping missions?
Claude Bruderlein, Director of the Program at Harvard, and Naz Modirzadeh, Senior Associate at the Program, hosted the discussion.
Panelists:
Dr. Ray Murphy, Senior Lecturer in Law at the Irish Centre for Human Rights, National University of Galway, Ireland Lieutenant Colonel
Peter Hayden, Professor at the Naval War College, Newport, RI
Dr. Frederik Naert, Faculty of Law, Leuven University, Belgium
In partnership with: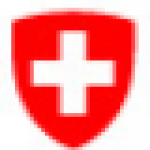 The Federal Department for Foreign Affairs (FDFA) formulates and coordinates Swiss foreign policy on the instructions of the Federal Council. A coherent foreign policy is a precondition for the effective protection of Swiss interests vis-à-vis foreign countries.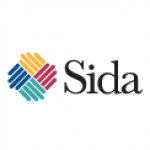 Sida works according to directives of the Swedish Parliament and Government to reduce poverty in the world. The overall goal of Swedish development cooperation is to contribute to making it possible for poor people to improve their living conditions.