Reinforcing the International Legal Framework for Protecting and Assisting IDPs

Date/Time:

March 22, 2011 -

9:30am

-

11:00am
Location:
Online
Website:
Description:
Audio-only version:
Watch the recording at: http://bit.ly/lws31rec
--------------------------------------
In October 2009 the African Union adopted the Convention for the Protection and Assistance of Internally Displaced Persons (IDPs). Called the Kampala Convention, it will be the first legally binding regional instrument to establish obligations on the part of states and non-state actors to protect and assist IDPs.
The Convention articulates obligations of the states parties in terms of preventing the conditions contributing to arbitrary displacement, protection and assistance during displacement, and durable solutions to end displacement. The Convention also addresses the role of the AU, international organizations, humanitarian agencies and armed groups in preventing and responding to internal displacement.
Given the significant rate and scope of internal displacement around the world, and particularly in Africa, the Convention provides a unique framework through which to discuss a number of contemporary questions.
Guest Panelist:
Dr. Chaloka Beyani, Special Rapporteur on the Human Rights of IDPs
Guest Commentators:
Dr. Katinka Ridderbos, Internal Displacement Monitoring Centre
Mr. Allehone Mulugeta Abebe, University of Bern, Switzerland
--------------------
Additional materials pertaining to this Live Seminar are available at the IHL Research Initiative Portal.
--------------------------------
Post-event Interview:
--------------------------------
Slides:
In partnership with: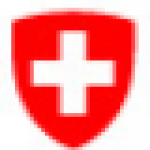 The Federal Department for Foreign Affairs (FDFA) formulates and coordinates Swiss foreign policy on the instructions of the Federal Council. A coherent foreign policy is a precondition for the effective protection of Swiss interests vis-à-vis foreign countries.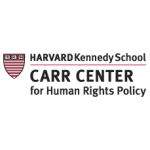 The mission of the Carr Center, like the Harvard Kennedy School, is to train future leaders for careers in public service and to apply first-class research to the solution of public policy problems. Their research, teaching and writing are guided by a commitment to make human rights principles central to the formulation of good public policy in United States and throughout the world.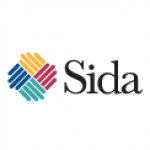 Sida works according to directives of the Swedish Parliament and Government to reduce poverty in the world. The overall goal of Swedish development cooperation is to contribute to making it possible for poor people to improve their living conditions.