International Committee of the Red Cross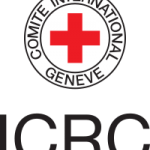 Website:
The International Committee of the Red Cross (ICRC) is a private humanitarian institution based in Geneva, Switzerland. States parties (signatories) to the four Geneva Conventions of 1949 and their Additional Protocols of 1977 and 2005, have given the ICRC a mandate to protect the victims of international and internal armed conflicts.
December 2002 - present
Founded in 2002, the International Humanitarian Law Research Initiative sponsors original policy papers and networking tools with the goal of promoting new strategies for the protection of civilians. The IHL portal, in parallel with a series of high-level expert meetings, facilitates information sharing and research on key legal and policy challenges.