Max Planck Institute for Comparative Public Law and International Law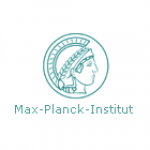 Website:
Presently, 69 scholars employed under a joint directorship are engaged in researching basic issues and current developments in the areas of public international law, European law, comparative public law and German public law. Their work serves to promote the formulation and development of positive law as well as its conceptual and theoretical permeation. Attention focuses not only on particular substantive questions, but also on the interplay among public international law, European law and national public law. The Institute has intentionally avoided departmental structuring. Instead, it aims at a scholarly elaboration of legal questions, treating their international, European and national components as a functional unity.
January 2004 - present
This research initiative, driven by an expert working group, seeks to codify the rules of IHL applicable to air and missile warfare through a contemporary reexamination and methodical restatement of existing law.