Ministry of Defence, Norway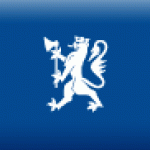 Website:
The Royal Norwegian Ministry of Defence (Norwegian: Det kgl. Forsvarsdepartement) is a Norwegian government ministry in charge of the formation and implementation of national security and defence policy, and for the overall management and control of the activities of subordinate agencies. The ministry controls a large group of defence-related agencies, not to be related with Ministry of Foreign Affairs (Norway) that controls all intelligence-related agencies in the country.
January 2004 - present
This research initiative, driven by an expert working group, seeks to codify the rules of IHL applicable to air and missile warfare through a contemporary reexamination and methodical restatement of existing law.