United Nations World Food Programme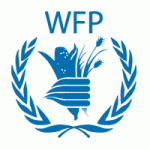 Website:
Born in 1962, WFP pursues a vision of the world in which every man, woman and child has access at all times to the food needed for an active and healthy life. They work towards that vision with their sister UN agencies in Rome -- the Food and Agriculture Organization (FAO) and the International Fund for Agricultural Development (IFAD) -- as well as other government, UN and NGO partners.
December 2002 - present
Founded in 2002, the International Humanitarian Law Research Initiative sponsors original policy papers and networking tools with the goal of promoting new strategies for the protection of civilians. The IHL portal, in parallel with a series of high-level expert meetings, facilitates information sharing and research on key legal and policy challenges.