Gaza 2010: Assessing Human Security Needs in the Gaza Strip
Through collaborative partnerships with local institutions, the Program is working to map projected human security needs in the Gaza Strip and analyze their implications for the planning of public services for the next five years. The goal of this project is to (i) conduct an assessment of the human security situation in the Gaza Strip in the Occupied Palestinian Territory focusing on existing and projected health, education, environment and employment needs, (ii) develop alternative policy options for key actors on the interaction between human security and state building in a context of high insecurity, and (iii) promote a dialogue among local, regional and international actors on the long-term planning for the delivery of public services in the Gaza Strip. With the Gaza population expected to double in the coming fifteen to eighteen years, this project is premised on the principle that planning of public services be driven by data on the actual needs of the population. It is intended that the results of this survey will have practical value in improving the planning and management of targeted aid initiatives, based on a better understanding of the underlying demographic and social dynamics. This initiative builds on HPCR's parallel work providing research and policy support on international humanitarian law in Israel and the Occupied Palestinian Territory.
In partnership with: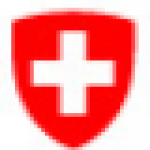 The Swiss Agency for Development and Cooperation (SDC) is Switzerland's international cooperation agency within the Federal Department of Foreign Affairs (FDFA). In operating with other federal...